Five years and still going strong! A Chic with Stix, NJ could not have come this far without the support of our loyal customers, staff, and family. We love are so thankful that we can continue to spread our passion for field hockey and lacrosse to all levels of dedicated female athletes. The last five years have been very exciting and we hope to keep serving the field hockey and lacrosse communities for many more years!
We can't believe it has been five years since our Grand Opening!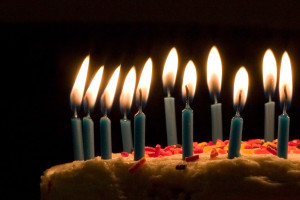 This past year, we sponsored many charity events and continued our partnerships with Synergy Performance Coaching in Central NJ and Reach Your Potential Training. We still have quite a social media presence with Facebook, Instagram, Twitter, LinkedIn, YouTube, and Pinterest. Be sure to check out all of our accounts.
New this year, our website will be redesigned and we hope to make it more user friendly so you can purchase directly from the site if you do not live in New Jersey.
To celebrate five years we will be having our annual Anniversary Sale! The sale will continue throughout the month of April. Below is a list of deals…
– Sale Items (Sticks, Equipment, and Apparel)
– Giveaways with purchase of $150.00 or more
– $10.00 OFF coupon with purchase of $50.00 or more
– $5.00 A Chic with Stix T-shirts
We'd absolutely love for you to celebrate with us at A Chic with Stix in Fair Haven, NJ! Our store hours are Monday-Friday 3:00PM-6:00PM and Saturday 10:30AM-5:00PM.
Thank you!
-Kendra