STX Lacrosse Handles
NEW!

Crux 600

Precision crafted 10° heads and lightweight 10° handles create perfectly balanced sticks, which allow for quicker release on passing and shooting.
A built-in end cap allows for play at full force while keeping the stick fully intact.
Redesigned 10° flare creates a seamless head-to-handle connection without the need for an additional insert.
Added snap allows for maximum velocity on shots, while maintaining precision on feeds.
Handle diameter-7/8″.
Colors: Black/White, Black/Carolina, Black/Lizard, Black/Gold, Black/Red, Black/Graphite, White/Black
Price: $116.95
Crux 500 

Attacker's choice for precision shooting.
Built with STX's Precision Flex Technology, which utilizes a target flex area with the quickest release.
Flex level 25.
Precision crafted 10°  heads and handles create perfectly balanced sticks for quicker release and better ball feel.
Soft, rubberized finish.
Composite stays temperate in all weather conditions.
Includes new slip-proof butt end.
Octagon.
Handle diameter- 7/8″.
Colors: Black/Gold, Black/Purple, Black/Red, Black/Carolina, Black/White, Black/Teal, Black/Lizard, and Graphite/Taxi
Price: $100.95 
Crux 300

Attackers choice for precision shooting.
Flex level 25.
Soft, rubberized finish.
Composite material stays temperate in all weather conditions.
Teardrop.
Handle diameter- 1″.
Colors: Black/Gold, Black/Purple, Black/Red, Black/Carolina, Black/White, Black/Teal, Black/Lizard, White/Black, and Graphite/Taxi
Price: $91.95
Exult 500 10°

Versatility that the midfielder demands.
Lightest metal handle in the game.
Stronger than Scandium, lighter than Titanium.
Precision crafted 10°  heads and handles create perfectly balanced sticks for quicker release and better ball feel.
Mild sandblast finish.
Concave octagon.
SC-TI Handle diameter- 1″.
Colors: Black, Graphite, Red, Sky, and Gold
Price: $110.95
Exult 500 –

SALE

Versatility that the midfielder demands.
Lightest metal handle in the game.
Stronger than Scandium, lighter than Titanium.
Mild sandblast finish.
Concave octagon.
SC-TI Handle Diameter- 1″.
Colors: Black, Graphite, Red, Sky, and Gold
Price: $101.95 $75.95 $50.00
STX Composite 10°

Precision crafted 10°  heads and handles create perfectly balanced sticks for quicker release and better ball feel.
Soft, rubberized finish.
Composite material stays temperate in all weather conditions.
Teardrop.
Handle diameter- 1″.
Standard on Crux 500 and Exult 500 complete sticks.
Colors: Black/Graphite, Slate/White, and Taxi/Graphite
Price: $81.95
Fortress 600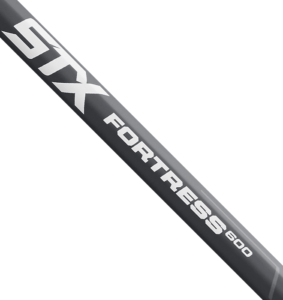 The Fortress 600 handle is designed for the elite defender for strength and power.
10° creates perfectly balanced stick with the Fortress 600 head.
Colors: Black, Graphite, and Gold
Price: $101.95
Fortress 300 –

SALE

Strength for the defender to dominate.
Molded grip at one end for comfort and improved feel.
Reversible, for positioning grip at either end.
Soft, rubberized finish.
Composite material stays temperate in all weather conditions.
Soft Octagon.
Handle diameter- 1″.
Colors: Black/Electric, Graphite/Lizard, and White/Purple
Price: $81.95 $60.95 $45.00
Lever 10°-

SALE

Precision crafted 10° heads and 10° handles create perfectly balanced sticks for quicker release and better ball feel.
Soft, rubberized finish.
Handle stays temperate in all weather conditions.
Standard on Crux 10° and Exult 10° complete sticks.
Teardrop.
1″ Composite.
Colors: White/Purple, Platinum/Grey, and Royal/White
Price: $81.95  $51.95 $40.00
Verge –

SALE

Elastomer insert allows for flexibility when receiving and releasing the ball.
Super fine finish.
Composite material stays temperate in all weather conditions.
Teardrop.
1" Composite.
Colors: Black, Rose, Lilac, Sky, and Foam
Price: $81.95 $71.95 $60.00
Crux 100

Attacker's choice for precision shooting.
Soft, rubberized finish.
Composite material stays temperate in all weather conditions.
Soft Octagon.
Handle diameter- 7/8″.
Colors: Graphite/Taxi, Teal/White, and White/Lizard

Price:

$61.95 
Fortress 100 –

SALE

Strength for the defender to dominate.
Full taper handle for better hand placement and control.
Reversible, for positioning at either end.
Soft, rubberized finish.
Composite material stays temperate in all weather conditions.
Soft Octagon.
Handle diameter- 7/8″.
Colors: Electric/Citrus, Grape/Taxi, and Graphite/Orange

Price:

$51.95 $40.00
7075

Soft, rubberized finish.
Standard on Crux 300, Exult 300, and Fortress 300 complete sticks.
Soft Octagon.
Alloy Handle diameter- 7/8″.
Colors: Graphite/Citrus, Graphite/Electric, and Graphite/Lizard
Price: $45.95
STX Lacrosse Heads
Crux 600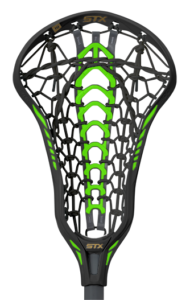 Minimized sidewall design drives the ball to the sweet spot for maximum control and hold permitting a wider range of motion.
Top string protection and improved ground ball pick up allows the player to scoop up the ball quicker, with less drag.
Precision-crafted 10° heads and lightweight 10° handles create perfectly balanced sticks, which allow for quicker release on passing and shooting.
Redesigned with enhanced durability and targeted flex points at the sweet spot for maximum hold.
Complete Stick with Composite 10: $221.95 
Strung Head Only: $176.95
Crux 500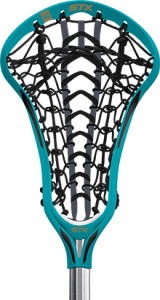 Attackers choice for precision shooting.
10° technology drives the ball to the sweet spot for the quickest release and best ball feel.
Patented elastomer overmold reduces ball rattle.
Launch Pocket (patent pending) is a tapered runner system that provides great ball control as the chevrons flex out and hug the ball.
Pointed scoop increases accuracy on shots and passes.
Extreme scoop angle provides added snap
Minimum sidewalls height for deepest legal pocket.
Complete stick includes Composite 10° handle.
STRINGING: Launch Pocket™.
Colors: Teal/Black, White/Black, White/Carolina, White/Red, Graphite/Taxi, Black/Black, and Black/Lizard
Complete Stick with Compostie 10°: $211.95
Strung Head Only: $170.95 
Crux-i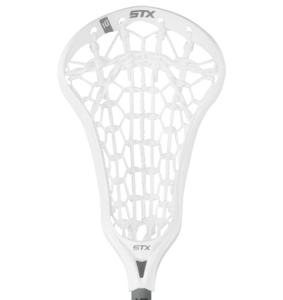 Inspired by the Crux 500 women's lacrosse head, the Crux i women's lacrosse head is the first elite head that meets Federation of International Lacrosse (FIL) specifications.
First elite STX head that meets FIL specifications.
10° technology drives the ball to the sweet spot for the quickest release and great ball feel.
Strung head and complete stick are currently offered with the Precision Pocket™, but also meet FIL specifications when paired with the STX Launch™ or Runway Pockets™.
Pointed scoop increases accuracy on shots and passes.
Extreme scoop angle provides added snap.
Minimum sidewall height for deepest legal pocket.
Complete stick includes Composite 10° handle.
Colors: Black, Graphite, and White
Complete Stick with Compostie 10° (Precision Pocket): $181.95
Strung Head Only (Precision Pocket): $151.95
Crux 300 (Straight)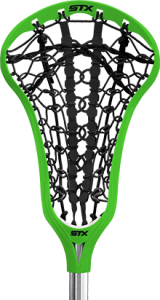 Attackers choice for precision shooting.
Extreme scoop angle provides added snap.
Runway Pocket is unique, overlapping center string system allowing the two center runners to flex out and hug ball.
Minimum sidewall height for deepest legal pocket.
Multiple string holes for a variety of stringing and pocket options.
Complete stick includes 7075 handle.
STRINGING: Runway Pocket™.
Colors: Black, Lizard, Carolina, Electric, Graphite, Orange, Purple, Red, Taxi, and White
Complete Stick with 7075: $111.95
Strung Head Only: $96.95
Exult 500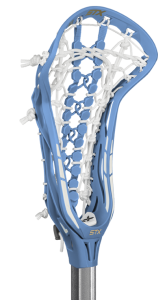 Versatility that the midfielder demands.
10° technology drives the ball to the sweet spot for the quickest release and best ball feel.
Includes new String Lock™ technology, which allows you to set your pocket to prevent bagging.
Patented elastomer overmold reduces ball rattle.
Minimum sidewall height for deepest legal pocket.
Maximum overall pinch.
C-Channel™ technology provides reinforced sidewalls for stability on the draw.
Flexible scoop for easy ground ball pick-up.
Complete stick includes Composite 10° handle.
STRINGING: Runway Pocket™.
Colors: White/Carolina, Black/Black, Purple/White, Red/White, Black/Taxi, and Graphite/White

Complete Stick with Composite 10° handle: $191.95

Strung Head Only: $151.95
Exult 300 (Straight)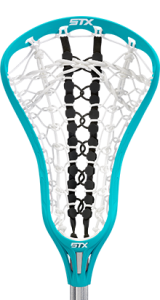 Versatility that the midfielder demands.
Scoop angle provides whip and accuracy on a straight head.
Runway Pocket is unique, overlapping center string system that allows the two center runners to flex out and hug the ball.
Flexible scoop for easy ground ball pick up.
Stiff sidewall for stability and control.
Multiple stringing holes for a variety of stringing and pocket options.
Complete stick includes 7075 handle.
STRINGING: Runway Pocket™.
Colors: White, Black, Graphite, Red,  and Teal

Complete Stick with 7075 handle: $101.95

Strung Head Only: $86.95
Exult 200 (Straight)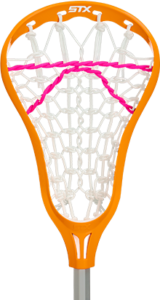 Ultra-lightweight design offers easy handling for the first time player.
Complete stick includes 6000 handle.
Meets USL and FIL (international) specifications.
Colors: Lizard/Electric, Punch/Punch, and Clementine/Punch
Complete Stick with 6000 handle: $61.95
Fortress 600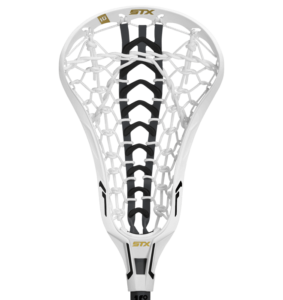 The design of the Fortress 600 provides unparalled power and tenacity to the elite defender.
Optimal scoop allows for range on ground ball pick-ups.
10° delivers quickest ball release and best ball feel.
Launch pocket helps drive the ball to the sweet spot and increase ball control.
Pinched face shape for better ball control.
C-channel engineered strength and support for delivering checks.
Longer throat for increased durability.
String Lock™ technology.
Complete Stick with Fortress 600 handle: $181.95
Strung Head Only: $131.95
Fortress 300 (Straight)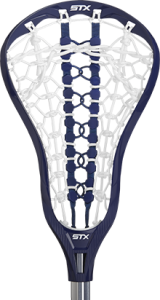 Strength for the defender to dominate.
Stiff design for defensive players.
Runway Pocket is a unique, overlapping center string system allowing the two center runners to flex out and hug the ball.
Includes the String Lock™ technology, which allows you to set your pocket to help prevent bagging.
Elongated face increases power.
STX Forward Cant™.
Raised ball stop.
Complete stick includes 7075 handle.
STRINGING: Runway Pocket™.
Colors: Navy, Purple, Black, Graphite, and White
Complete Stick with 7075 handle: $91.95
Strung Head Only: $86.95
Crux 100 (Straight)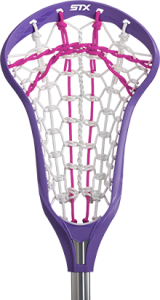 Attackers choice for precision shooting.
Sidewall design reduces weight without sacrificing strength.
STX Forward Cant™.
Flexible scoop for easy ground ball pick up.
Raised ball stop.
Complete stick includes 6000 handle.
Meets FIL specifications when used with STX Precision Pocket.
STRINGING: Precision Pocket™.
Colors: Orchid, Blush, Capri, and Lizard
Complete Stick with 6000: $55.95
Fortress 100 (Straight)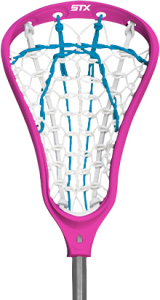 Strength for defender to dominate.
Designed for beginners.
Flat style scoop.
Wide pocket profile.
Complete stick includes 6000 handle.
Meets FIL specifications when used with the STX Precision Pocket.
STRINGING: Precision Pocket™.
Colors: Electric, Grape, Lizard, and Punch
Complete Stick with 6000: $41.95
Lilly (Straight)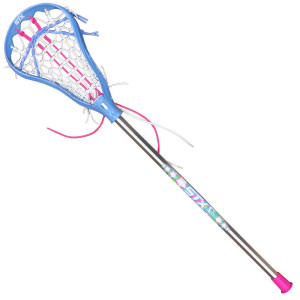 Complete stick built for a beginner.
Overall length of 36" ideal for entry level players. *
Wide face.
Flat style scoop.
Lower sidewalls (not typical in an entry level stick) allow for a larger pocket.
STRINGING: Precision Pocket™.
Colors: Carolina/Carolina/Pink, Lime/Lime/Pink, Pink/Pink/Lime, and White/Lime/Carolina
Complete Stick:

$35.95
*Handle length does not meet specifications for high school and college play.
STX Exult 100/200 Starter Pack

Exult 100 Stick
Youth 4Sight+ goggle
Essential stick bag
STRINGING: Precision Pocket™.
Colors Exult 100 Pack: Electric/Electric/Lizard, Grape/Grape/Punch, and Lizard/Lizard/Electric
Colors: Exult 200 Pack: Lizard/Electric, Punch/Punch, and Clementine/Punch
Price Exult 100 Pack: $91.95
Price Exult 200 Pack: $100.95
STX Lacrosse Goalie Stick
Eclipse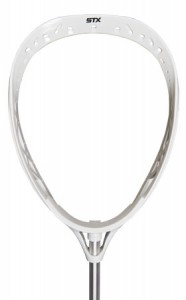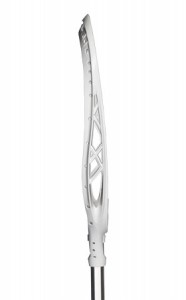 Used by the top goalies in the game.
Largest stopping area to save even the most difficult shots.
Open sidewall for fast, easy stick work and control.
Optimal blend of stiffness and flexibility.
Streamlined scoop.
Color: White
Complete Stick Strung with Amp: $114.00
STX Lacrosse Balls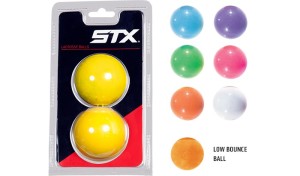 Meets NCAA standards.
Sold in 6 pack, dozens, or individually.
Available in soft, low bounce, and stamped NFHS/NOCSAE game balls.
Colors: Yellow, White, Pink, Orange, Green, Light Blue, Purple, and Glow in the Dark.
Price: $4.95/lax ball; $3.95/Soft; $5.95/Low Bounce; $27.95/6-pack; $20.95/Glow in the Dark (2-pack)
STX Bounce Back Target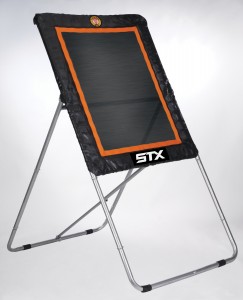 4′ x 3′ rebound surface area.
New and improved design including a better rebounding surface.
Sturdy, steel adjustable frame allows for varied rebound angles.
Colors: Black and Orange
Price:

$245.95
 Questions About STX Lacrosse Sticks and Equipment?
If you would like to purchase STX lacrosse sticks/equipment or have any questions about the sticks/equipment listed on this page, please be sure to give us a call at: (732) 403-0285.