You requested, we answered! A Chic with Stix, NJ has finally added Princess field hockey sticks to the inventory line-up for 2015. Princess offers a wide array of sticks for the advanced to elite level player and we are so excited to introduce them to you!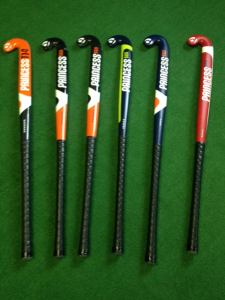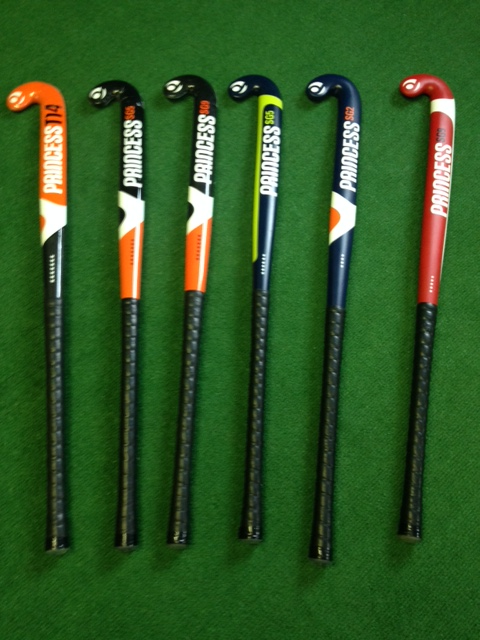 Princess Sportsgear indicates the power of the sticks using "stars." The higher the number of stars, the higher the percentage of carbon used in the stick. The number of stars (2-7) is indicated on the outside of the stick, which creates more striking power. The sticks are high quality, particularly because they are made of Japanese carbon (Toray). Within a star level, players have several options on the mould, or shape of the stick.
The different moulds are labeled SG1, SG2, SG5, SG9, and T14. The moulds all have different features to meet the needs of each player. Mould 1-SG1 has a thin grip, bow in the middle of the stick, and above average curve. Mould 2-SG2 offers a thick grip, bend in the middle of the stick, and maximum curve. Mould 3-SG5 has a thin grip, bow falls lower on the stick, and bending close to the head of the stick. Mould 5-T14 has a thick grip, combination of a rounder lower hand profile and uniform rounder rear blade profile for both technical flicking and dribbling. Last, but not least Mould 9-SG9 provides a thick grip and special low curve. This stick is specially created for the short corner, in particular the drag flick.
Interested? These sticks are waiting for you to try out! Stop by the store TODAY!
-Kendra