Welcome
Welcome to A Chic with Stix! A Chic with Stix, LLC is a field hockey and lacrosse equipment store located in Central New Jersey, serving all areas of New Jersey. We pride ourselves in selling serious gear for serious female athletes – Seriously!
CYBER MONDAY
A Chic with Stix is a proud supporter of Cyber Monday! FREE SHIPPING on all orders; valid only on Cyber Monday. Happy Shopping!
Black Friday and the Fair Haven Holiday Stroll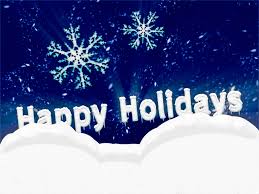 BLACK FRIDAY DEALS
The holidays are upon us and you know what that means…SALES! A Chic with Stix will be a proud provider of great savings on Black Friday.
We will have $10.00 tables including other sales and coupons! A Chic with Stix has everything from great holiday gifts to stocking stuffers for your favorite field hockey and/or lacrosse player. For more savings join our e-mail list for a coupon.
A Chic with Stix will be open on Black Friday from 10:00am-5:00pm. We hope to see you! Don't forget to bring in your coupon. Valid ONLY on Black Friday.
Fair Haven Tree Lighting and Holiday Stroll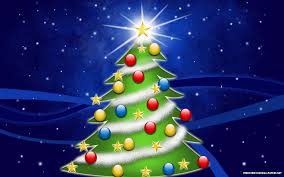 The Holidays are a great time of year to spread lots of cheer. A Chic with Stix and the local businesses of Fair Haven, would like to invite you to the Fair Haven Tree Lighting and Holiday Stroll, December 6th-8th.
Many local businesses in Fair Haven will be open late on Friday, December 6th to kick off the Holiday Stroll/Open House weekend! The Tree Lighting, Santa, and Live Music will be a part of the event at Memorial Park on the corner of River Road and Fair Haven Road from 5:30pm-7:30pm. Get your picture with Santa, listen to the music, and check out the shops along River Road. Many businesses will be open late with free food and attractions while offering deals for the entire weekend.
If you stop by A Chic with Stix, you can try your chance to win a free bracelet. Take a shot at our targets with a field hockey or lacrosse stick and you could be a winner!
Order of Events:
5:00PM- Holiday Stroll begins.
5:30PM- Greet Santa in Memorial Park. Visits and pictures
begin.
6:00PM -Tree Lighting.
On Saturday and Sunday most businesses will be open during normal store hours with lots of sales and great savings. So, mark your calendar and come to Fair Haven!
For more information on what businesses will be participating check out the A Chic with Stix Facebook page or the Fair Haven Business Association Facebook page.
On behalf of A Chic with Stix and all of the local
businesses in Fair Haven, we hope to see you. Happy Holidays!
 Field Hockey and Lacrosse Sticks in New Jersey
Our equipment inventory is composed of technically advanced field hockey brands, including Dita, Grays, Gryphon, STX, and TK, and lacrosse brands, including deBeer, Harrow, and STX.
If you are looking to purchase field hockey sticks or lacrosse sticks in New Jersey, we have the perfect selection and variety to suit your needs.
And, if we don't have what you are looking for we can order it for you! We look forward to hearing from you: (732) 403-0285