Welcome
Welcome to A Chic with Stix! A Chic with Stix, LLC is a field hockey and lacrosse equipment store located in Central New Jersey, serving all areas of New Jersey. We pride ourselves in selling serious gear for serious female athletes – Seriously!
2014 Lacrosse and Field Hockey Holiday Gift Guide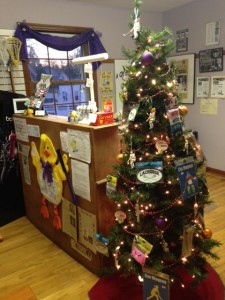 It's that time of year for the A Chic with Stix 3rd Annual Holiday Gift Guide! The Holiday Gift Guide gives great gift ideas for any field hockey and/or lacrosse player this holiday season. It includes all of our most popular items including sticks, equipment, and stocking stuffers!
It's the one stop shop! We have all of the necessary equipment to make your lacrosse and/or field hockey player happy this season. Check out the list below….
Field Hockey and Lacrosse Sticks
Dita Giga 5.2: The maximum bow just above the stick's hook can be perfectly used as a drag flick stick without losing control whenever you hit, dribble, or stop the ball.
Zoppo LBXS: Twin tube, with extra fibre layer on heel and back edge areas of the stick.
STX Hammer 500: Designed to provide power and strength for the defensive player, who plays with tenacity and toughness.
Harrow P7 Head: The most advanced women's head on the market. Available in chrome colors too!
STX Crux 500 Head: Attacker's choice for precision shooting with 10 degree technology.
STX Verge Handle: Elastomer insert allows for flexibility when receiving and releasing the ball.
*Lacrosse complete sticks are available for purchase too.
Goalie
OBO Fatboy: Lightweight composite construction enhances stiffness, power, and quick reactions.
STX Eclipse: Largest stopping area to save even the most difficult shots.
Field Hockey Indoor Stick
TK Trilium 5 Indoor Composite: Evenly balanced and controlled with late bow enhancing ball control.
Equipment
STX 4 Sight Form Goggle: Unique floating cage allows for superior, custom fit.
Gryphon Player Mask: To be used while defending penalty corners. Available in awesome colors!
Grays International Glove: High density foam protection for the back of the hand.
Harrow Blitz Backpack: The elite backpack is perfect for a multi-sport athlete who is always on the go.
Stocking Stuffers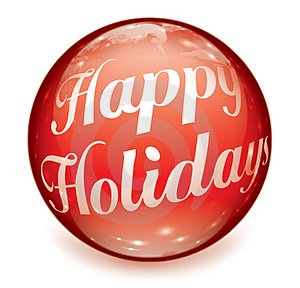 Field Hockey Glitter Ball: Great for practicing your field hockey skills while showing off your feminine side.
STX 6-Pack Lacrosse Balls: Available in cool assorted colors.
Sweaty Bands: Sweaty bands are great for any athlete. They look stylish, don't slip, absorb sweat and help keep your hair back. We swear by it!
Field Hockey/Lacrosse Chevron Key Chains: Super cute chevron key chains available in lots of color choices. Customizable too!
Skunkies: Get the stink out. Eliminates odor and absorbs moisture. For best results put your Skunkie into your stinky stuff!
Colored Pre-Wrap and/or Printed Pre-Wrap: Pre-wrap is always a great gift because it comes in so many different colors and patterns! You can please any field hockey player with pre-wrap.
Field Hockey and Lacrosse Player Ornaments: Adorable blonde and brunette field hockey and lacrosse player ornaments to decorate the tree.
To place an order, please contact us by phone 732-403-0285, fill out our contact form or e-mail us at info@achicwithstix.com.
We hope to hear from or see you soon! Happy shopping and Happy Holidays!
Field Hockey and Lacrosse Sticks in New Jersey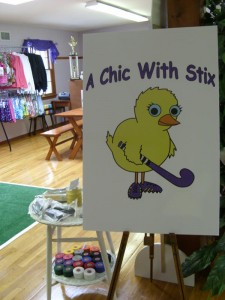 Our equipment inventory is composed of technically advanced field hockey brands, including Dita, Grays, Gryphon, STX, and TK, and lacrosse brands, including deBeer, Harrow, and STX.
If you are looking to purchase field hockey sticks or lacrosse sticks in New Jersey, we have the perfect selection and variety to suit your needs.
And, if we don't have what you are looking for we can order it for you! We look forward to hearing from you: (732) 403-0285