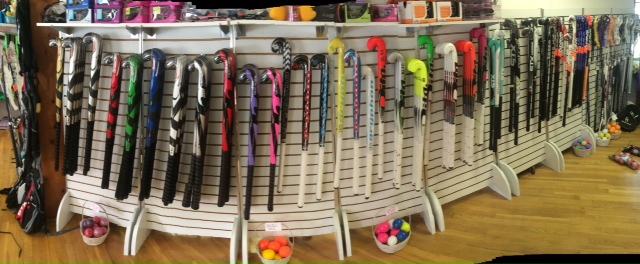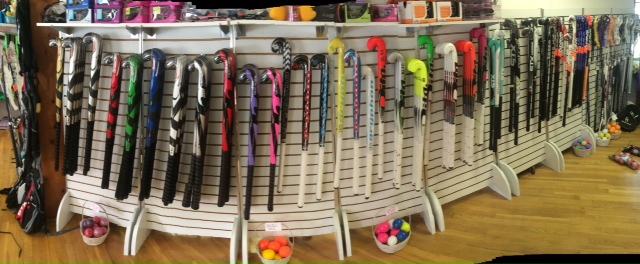 Field hockey season is upon us and A Chic with Stix couldn't be happier! You will be too, when you see the NEW 2014 field hockey equipment. We have a wide range of sticks to fit everyone's level and ability. You can try out and practice with any stick or piece of equipment before you purchase it. We aim to please and you won't be disappointed when you see our inventory.
New 2014 Field Hockey Equipment Available in New Jersey
We proudly carry a large inventory of Dita, Grays, Gryphon, STX, TK, and Zoppo who have all out done themselves this year with new sticks and modifications. Everyone will be pleased whether you continue to support your brand of choice or if you are interested in trying out a new brand for the first time. We recommend all of the brands we stock!
Along with our vendors, we at A Chic with Stix want to stun you with our service! We are very passionate and knowledgeable about field hockey and the equipment. We will help you find the right stick or piece of equipment based on your level and the type of player you are or strive to be.
If you can't make it into the store to try out our new equipment, browse all the products we carry in our store right here on our website. Check out everything from our field hockey and lacrosse sticks to our goggles, bags and backpacks. If you have any questions or are from out of town and interested in something you see on our site, please don't hesitate to call us any day of the week at 732-403-0285 or contact us via our contact form.
We love field hockey and lacrosse and we hope you do too. So, make A Chic with Stix your one stop shop this season. We hope to see you in soon!
-Kendra