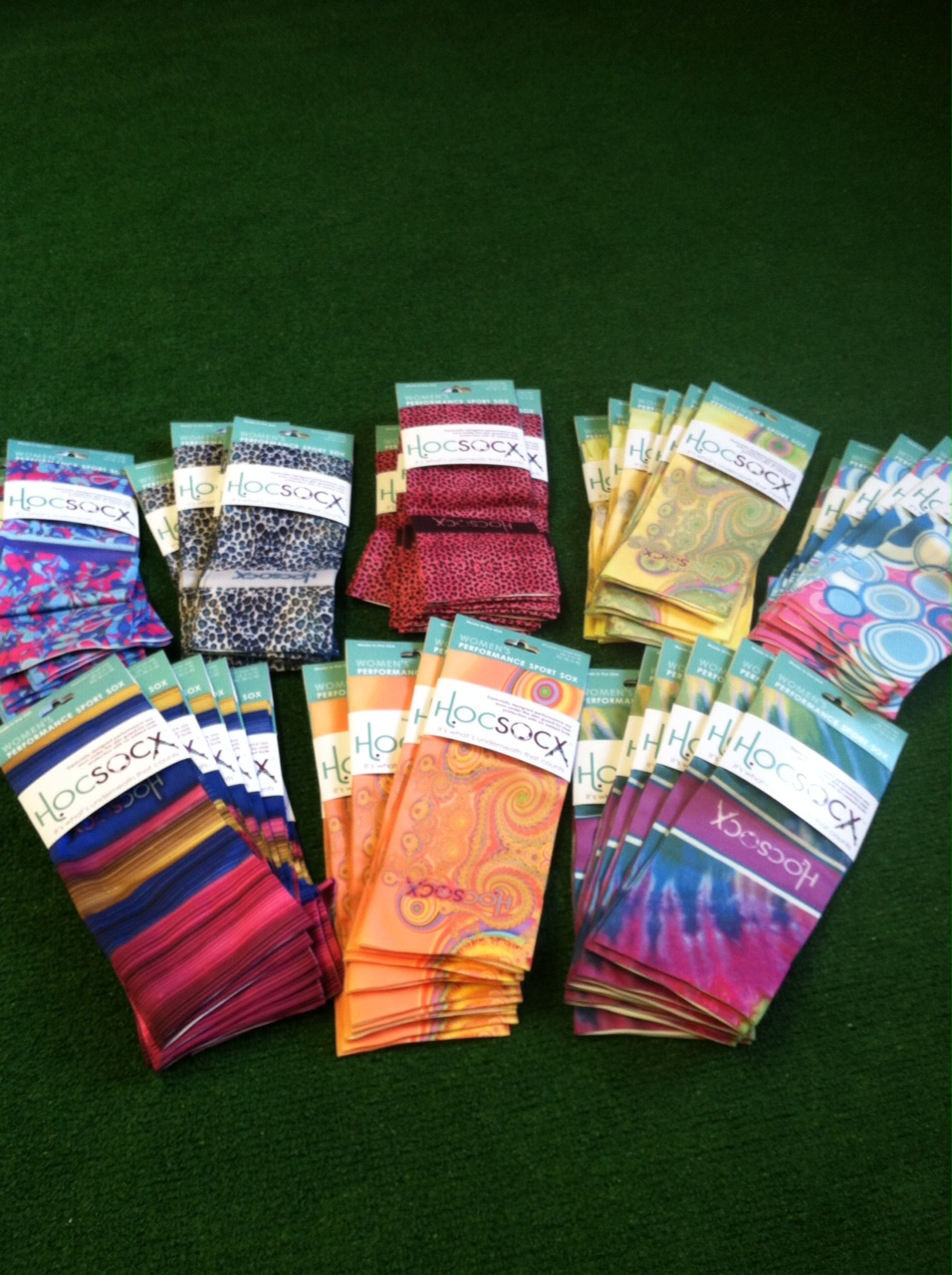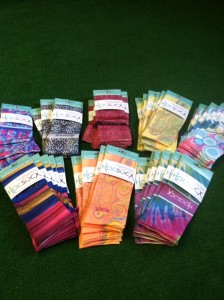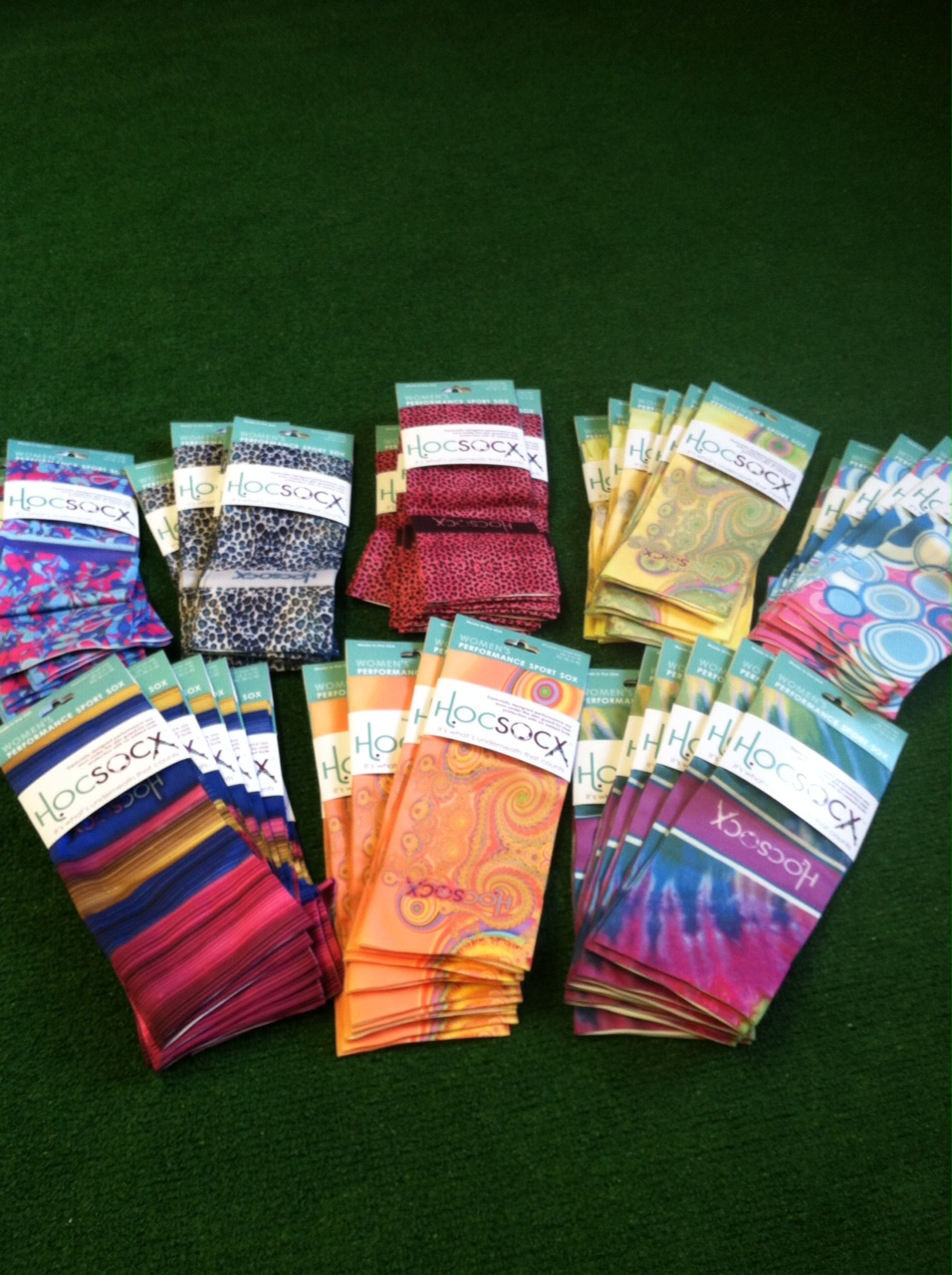 A Chic with Stix would like to introduce Hocsocx®, the new performance socks! Hocsocx performance socks are a high performance sport sock with exceptional protection from shinguard rash with added support compression that performance athletes should have.
Hocsocx® are a knee high Nylon & Spandex sock designed to protect the skin under the shinguard from irritation and rash. Hocsocx come in fun, whimsical patterns, as well as solid colors which are available in women's, youth and men's sizes. They are thin, but add no bulk in the athletic shoe and are durable and designed to last! Hocsocx outperform rash guard sleeves because they don't ride up or fall down.
Hocsocx® Explained 3 Important "P"s:
PREVENTION
Hocsocx® are liner socks worn under shin guards and provide very specific benefits.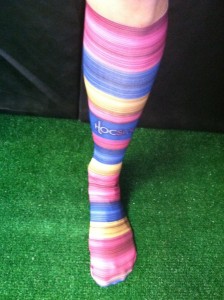 Their special breathable nylon/lycra blend is designed specifically as shinguard rash protection. They are exceptionally comfortable, stay in place and are superior to shinguard sleeves because they don't ride up or fall down. For added comfort, the top wide band stays in place without binding.

Athletes who wear shinguards frequently develop skin irritation resulting in chronic rashes, sometimes known as Shin Guard Rash. Hocsocx® provide a physical barrier that protects skin, prevent a rash from shinguards and include wicking properties that keep moisture away from aggravated areas.
As added bonuses, the physical barrier helps avoid buildup of sweat and germs, not only extending the life of the shin guards, but also preventing unpleasant odors.
PERFORMANCE
Hocsocx® are a high performance sport sock with exceptional protection, comfort and support compression that athletes require. Hocsocx breathable blend of nylon/lycra (spandex) has been reformulated to increase the spandex to 15%.
Clinical trials prove that wearing even mild support before, during and after physical activity improves blood flow to the muscles, increasing the rate at which waste and by-products leave the muscles. The end result is a reduction in muscle fatigue, quicker muscle recovery and increased physical performance.
The incredibly thin, durable Hocsocx design withstands high impact performance, without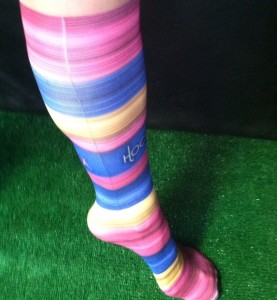 adding extra bulk in the athletic shoe like other shin guard socks. It performs better than compression sleeves or shin guard sleeves that tend to fall or ride up, or add too much compression.
PERSONALITY
Hocsocx® are knee high, available in womens, mens and girls sizes and come in fun, whimsical patterns as well as solid colors. Why wear boring sports socks when you can wear sox with purpose and personality? Got team spirit? We can help with team orders too.
One Size Women's fits shoe sizes: 5 – 10; sock sizes: 9 – 11
One Size Youth (Girls) fits shoe sizes: 13 – 4; sock sizes: 7 – 9
One Size Men's fits shoe sizes: 8.5 – 13
*** Women's One Size also fits Boy's shoe sizes: 3.5 – 8.5
Both Original and Performance Hocsocx® should be washed in a gentle cycle or sock bag for maximum durability. Tumble dry low heat. Do not use bleach or dry clean.
"Kiss shin guard rash goodbye & keep your legs looking fantastic!"  Stop by A Chic with Stix to pick up your pair today!
-Kendra