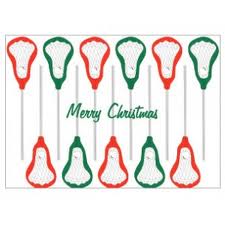 Don't know what to get your favorite lacrosse player this holiday? No worries! A Chic with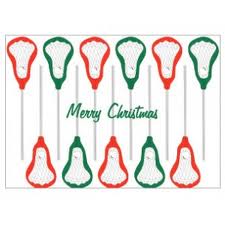 Stix has it covered! To help you out, we have continued our tradition by creating the 2nd annual Lacrosse Holiday Gift Guide. The Holiday Gift Guide will give you great gift ideas for your lacrosse player this holiday season. It includes all of our most popular items from this season including complete sticks, heads, handles, equipment, and even stocking stuffers!
It's the one stop shop! We have all of the necessary items to make your lacrosse player happy this holiday season. Check out the list below….
Complete Sticks
STX Crux 10°: The STX Crux 10° is STILL one of the most popular heads and an extra added bonus is the Crux 10 ° complete stick that is paired with the Flex 10° or Lever 10° at an unbelievable price!
STX Starter Pack: The STX Starter Pack includes the Level Stick, Youth 4Sight+ goggle, and Essential stick bag. The whole package is offered in NEW fun colors for the 2014 season! It's great for your little lacrosse player who is just starting out.
Harrow Solo: The Harrow Solo is the world's first one-piece graphite stick! It has been reengineered to offer better string protection, an improved scoop angle, and a reinforced head area. The Harrow Solo also comes in cool colors for any lacrosse player.
deBeer NV3: Traditional offset sidewall provides great feel and control. Patent pending recessed lace channels prevents wear on the top lace while improves ease of scooping.
Heads
Harrow P7: The Harrow P7 is the most advanced women's head on the market! Any lacrosse player will love this head because of its lightweight and balanced design.
Harrow Ultralight: This head has the most immediate off-set in the game, allowing for maximum scoop depth and superior control! Also, available in a wide range of colors!
deBeer Rapture: Low sidewall for increased pocket depth and the narrow scoop increases throwing velocity and accuracy. The Rapture is one of deBeer's most popular heads!
STX Exult 10°: The STX Exult was just added this year to the STX Lacrosse family. It is a great stick for midfield players who want superior ball control throughout any transition during the game.
STX Fortress: Strength for the defender to dominate. C-Channel technology increases strength by distributing stress even along the bottom rail.
Handles
STX Verge: The STX Verge is new this year! The Verge has an elastomer insert which allows for flexibility when receiving and releasing the ball. It comes in Rose, Lilac, Sky, and Foam.
STX Crux 25 10°: Built with STX's proprietary Flex Technology to optimize player performance by providing maximum velocity and snap on shots and precision on feeds.
deBeer FLX: The deBeer FLX is made of lightweight composite with a soft feel finish for excellent grip and feel. It really helps accentuate any deBeer lacrosse head!
Harrow KFource: The KFource was built for the elite lacrosse player. This handle is the lightest, most responsive stick in the game. The "skinny" shaft provides grip, mobility, and handling that the women's game demands!
Harrow Title IX Tapered: The T. IX Tapered is durable, yet lightweight, with a rubberized grip that provides all-weather control. The flex-stress point ideally located within the shaft maximizes power when shooting and passing. It's one of the more popular handles because of the shape.
Goalie
STX Eclipse: The most popular goalie head in the game. Largest stopping area to save even the most difficult shots! Open side wall design keeps head lightweight.
STX Maverick Stick Bag: This bag is a great goalie travel bag that can hold and protect up to two sticks. The padded strap is a great feature as well.
Equipment
Cascade Poly Air: The low profile aerospace grade stainless bar allows a crisp view of ground balls and up-field action. Safety is queen. Meets ASTM standard for women's lacrosse. (60 mph ball impact)
STX 4 Sight Form: Unique floating cage allows for a superior, custom fit. Titanium cage is ultra lightweight and provides needed strength.
STX Rookie: The most popular goggle in the game just got smaller! The Rookie is smaller than the 4Sight+ Youth for better fit and increased visibility for your little lacrosse player.
Harrow Rampart Gloves: The Rampart is one of the most popular gloves on the market. It is made with strong and flexible materials, giving players ultimate ease of mobility.
Harrow Elite Backpack: The Harrow Elite Backpack features two adjustable stick holders, a rubber-sealed head phone port, and a removeable quick-access cell phone pouch to help organize your busy life, both on the field and off the field.
STX Essential Stick Bag: The Essential is a single compartment bag that can hold up to three lacrosse sticks. It has a large top opening for easy access and an external pocket for small items such as mouth guard, keys, and cell phone.
Stocking Stuffers
Skunkies: Get the stink out. Eliminates odor and absorbs moisture. For best results put your Skunkie into your stinky stuff!
Metallic Lacrosse Field Player Car Magnet/ Lacrosse Goalie Car Magnet: This gift is a great way to show your lacrosse pride on your car!
Sweaty Bands: Sweaty bands are great for any athlete. They look stylish, don't slip, absorb sweat and help keep your hair back. We swear by it!
Lacrosse Pen: For excellent penmanship and it's fun to play too!
Lacrosse Key Fob: The navy and pink lacrosse key fob is a great accessory to add with all of your keys to keep them organized.
Lacrosse Jewelry: A Chic with Stix has great stocking stuffers this year, including jewelry. We have one of a kind lacrosse bracelets and necklaces available that any lacrosse player will love!
Colored Pre-Wrap and Printed Pre-Wrap: Pre-wrap is always a great gift because it comes in so many different colors and patterns! You can please any lacrosse player with pre-wrap.
To place your holiday order, please contact us by calling 732-403-0285, filling out our contact form or e-mailing us at info@achicwithstix.com.
~Kendra