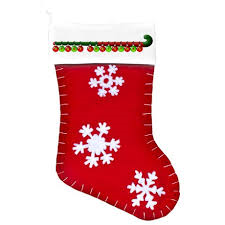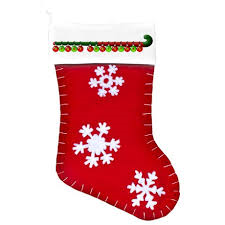 The holiday gift guide is back! A Chic with Stix has created the 2nd annual Field Hockey Holiday Gift Guide. The Holiday Gift Guide will give you great gift ideas for your field hockey player this holiday season. It includes all of our most popular items from this season including outdoor sticks, indoor sticks, equipment, even stocking stuffers!
It's the one stop shop! We have all of the necessary equipment to make your field hockey player happy this season. Check out the list below….
Outdoor Sticks
TK Synergy 2 Plus: The Late Bow shape with the addition of our full Control Wing Technology groove, a 2mm indent covering the majority of the playing face for ultimate ball control and drag flicking assistance. A lighter stick with excellent power.
TK Synergy S6: Nano technology enrichment with uni-directional carbon strands. A very forgiving stick.
TK Junior Freedom: A great composite option for the advanced level junior player in fabulous color options!
Gryphon Chrome Atomic: The Gryphon Chrome Atomic 2013 is the smoothest transition stick on the market for advanced level players. Has all the features of the Chrome ERS and offers great value.
Dita Exa 100: The EXA Series is different from all other composites. The Power is greater, yet touch is not sacrificed. Players from novice to elite level report both an increase in ball speed and greater control without the rebound that often accompanies a more powerful composite.
Dita Terra V20: The Dita Terra V20 has been quite the hot commodity this season and there are still some left to give as a gift for any holiday occasion. It is a very powerful stick designed for any advanced field hockey player.
Grays GX 4000 Scoop: Scoop helps players to cradle the ball when dribbling, without any loss of control when hitting or flicking.
Goalie
OBO Super Skinny: Lightweight composite construction enhances stiffness, power and quick reactions.
Indoor Sticks
Gryphon Blade Indoor Composite: Suits advanced players looking for a powerful stick without sacrificing feel.
TK Vintage 2 Late Bow Scoop Indoor Composite: The Vintage 2 Indoor stick has the same attributes as the TK Vintage 2 Late Bow Scoop outdoor stick! The late bow with the scoop enhances balance of power and feel of the stick.
Equipment
STX Rookie Goggle: Smaller than the 2See Youth for a better fit and increased visibility.
Bangerz HS-OTG: Optimal protection for players who wear prescription glasses.
*Worried about fogging? We also have Cat Crap in stock to help prevent any fogging from occurring. It cleans polishes glass and plastic, repels lint and dust, and most importantly prevents fogging of lenses!
TK 1 Glove: This glove provides full-hand protection and is multi-sectioned made from deep soft foam. The TK 1 Glove is extremely light and flexible too!
TK 1.3 Shinguards: Removable inner padding, protective plastic shell, and vents allow airflow to the skin. Velcro strap to assist keeping shinguard in place.
STX Sidewinder Backpack: Two large pockets, a vented mesh front pocket and outside clip to hold and organize all of your gear.
Stocking Stuffers
Field Hockey Glitter Ball: Great for practicing your field hockey skills while showing off your feminine side.
Sweaty Bands: Sweaty bands are great for any athlete. They look stylish, don't slip, absorb sweat and help keep your hair back. We swear by it!
Field Hockey Jewelry: A Chic with Stix has great stocking stuffers this year, including jewelry. We have one of a kind field hockey bracelets and necklaces available that any field hockey player will adore!
Field Hockey Pen: For excellent penmanship and it's fun to play too!
Field Hockey Key Chain: The silver key ring allows for you to keep track of all of your keys and shows your love for the game of field hockey with the silver heart pendant which is attached to the key ring.
Metallic Field Hockey Field Player Car Magnets and Field Hockey Goalie Car Magnets: This gift is a great way to show your field hockey pride on your car!
Skunkies: Get the stink out. Eliminates odor and absorbs moisture. For best results put your Skunkie into your stinky stuff!
Colored Pre-Wrap and/or Printed Pre-Wrap: Pre-wrap is always a great gift because it comes in so many different colors and patterns! You can please any field hockey player with pre-wrap.
To place your holiday order, please contact us by calling 732-403-0285, filling out our contact form or e-mailing us at info@achicwithstix.com.
We hope to hear from you soon! Happy shopping and Happy Holidays!
-Kendra