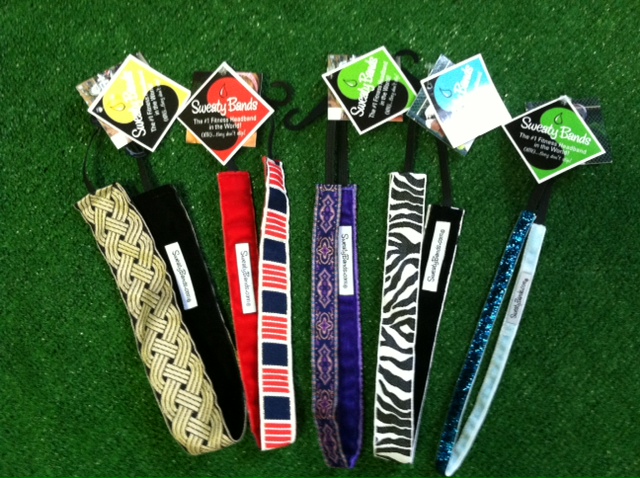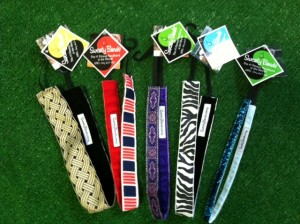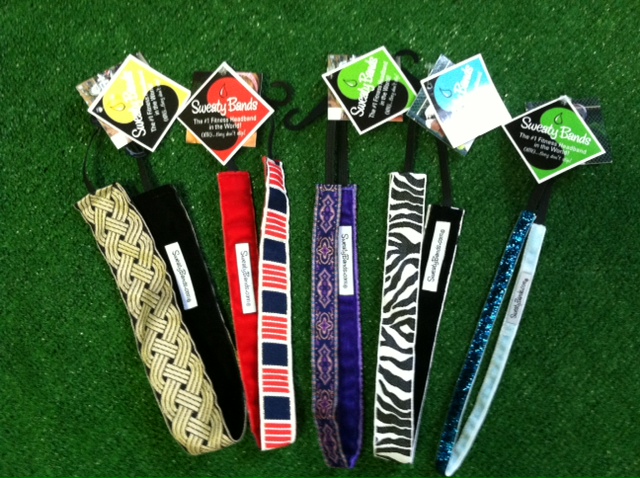 Sweaty bands are the new happening item when it comes to headbands, especially because "OMG…they don't slip!" Not only are they stylish, but Sweaty Bands have been voted, "the #1 fitness headband in the world."
They have been featured on Kathie Lee and Hoda's segment called "Favorite Things" and the TODAY Show as a part of the Style Segment, "Summer Camp Look For Kids!"
Stylish Field Hockey and Lacrosse Headbands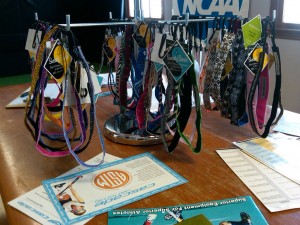 Sweaty Bands are not like any other headband or sweatband; they have a velvet backing that rests on your hair which helps to absorb sweat and keeps it in place. They have a small elastic strip at the back of the headband that allows the headband to fit all different shaped heads without it hurting after wearing it all day.
Sweaty Bands are best when used during activity, but they are very fashionable as well and can be worn casually or during your night out!
They come in a variety of patterns, colors, and designs, and are also available in all team colors! So don't delay, buy your Sweaty Band today!
To place an order, please call us at 732-403-0285.