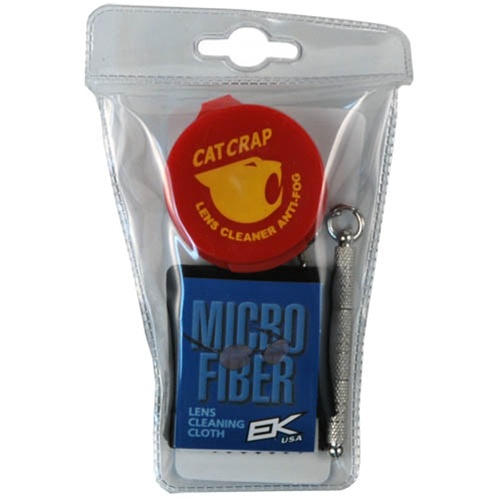 Do your goggles fog up when you play? Unfortunately, one of the problems with lens goggles is that they tend to fog up based on the weather conditions and sweat. However, we at A Chic with Stix have found the solution for you…Cat Crap!
Despite the name, it really does work! We have tested it.
Cat Crap Anti-Fog Lens Goggles Cleaner
Cat Crap is an anti-fog lens cleaner that can be used on your field hockey goggles. It cleans and polishes glass and plastic, repels lint and dust, and prevents lenses from fogging. Cat Crap comes in small containers, therefore it does not take up a lot of space in a field hockey bag and is great for travel. Cat Crap is also a fine product made in the United States by EK Ekcessories.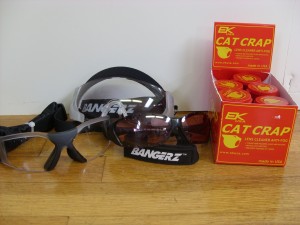 Cat Crap application is very simple:
Before using, remove any abrasive particles from the lens surface.
Apply a small amount to the lens with just a touch of your finger and spread over entire lens surface.
Buff off with clean, soft cotton cloth or chamois until clear and streak free. Use as needed.
We also have Cat Crap Lens Cleaning Kits. The kits include:
Micro Cat Cloth
Miniature Screwdriver (Straight and Phillips Head Screwdriver)
If you have any questions, please do not hesitate to call us any day of the week at 732-403-0285 or contact us via our contact form.
Additionally, please feel free to leave us a comment on this post with any questions you have about using Cat Crap with your favorite pair of field hockey goggles!
. ✔ Kendra